Make A Video With Pictures And Music
How To Make A Video With Pictures And Music
VideoStudio lets you work with still images exactly the same way you can work with footage. Change the duration, add effects, overlay text - you name it. Being able to create a video gives you plenty of flexibility for your content, as you can create videos with images you already have or incorporate stills into your larger videos. Add music to make a professional, seamless presentation.
1.

Install VideoStudio

To install a 30-day free trial of VideoStudio video editing software on your PC, download and run the installation file above. Continue following on-screen instructions to complete the setup process.
2.

Add Pictures

Import your pictures to the library or select from the library if they are already added. Now, move them to the timeline and set them to your preferred sequence.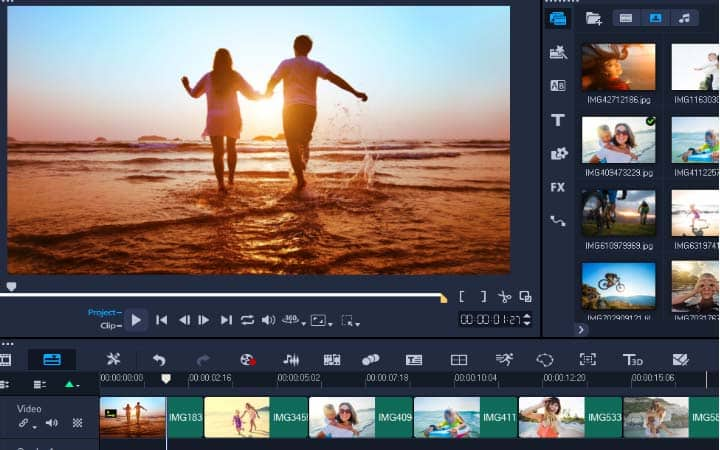 3.

Apply Transitions

Adding transitions in between pictures is the core thing of making a video with still pictures. Access the transitions by clicking the Transition button. Select a transition you like and drag it between two photos on the timeline. You can apply the same transition for all photos on the track. To do this, right-click on the transition thumbnail you choose and select "Apply current effect to video track". Alternatively, you can add different transitions for each photos by dragging unique transitions between them or apply the "random" transition, which will automatically apply different transition between each photos.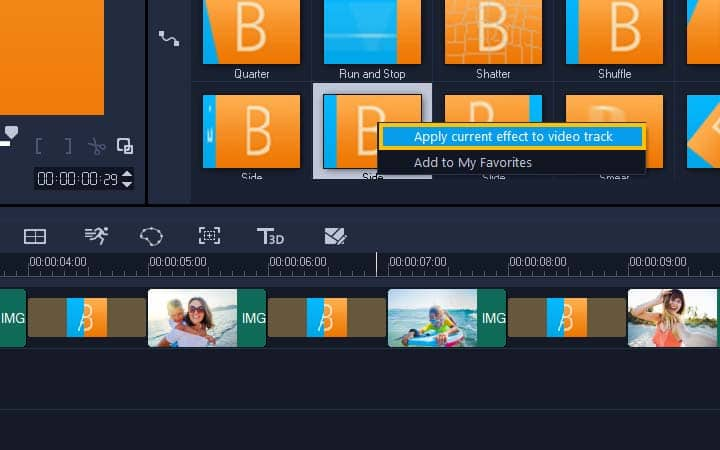 4.

Add Music

Next, you have to add music to your clip. Click the Auto Music icon to access the soundtracks, added on Videostudio. Choose your music from the wide varieties and test it by pressing the Play button. Alternatively, you can explore the music library by opening the ScoreFitter tool under the Library panel. ScoreFitter tracks are adaptable to adjust automatically with the duration of your video project. Just make sure that, "Auto Trim' is checked before adding the music to your timeline. The length of the music will automatically adjust with the length of your video.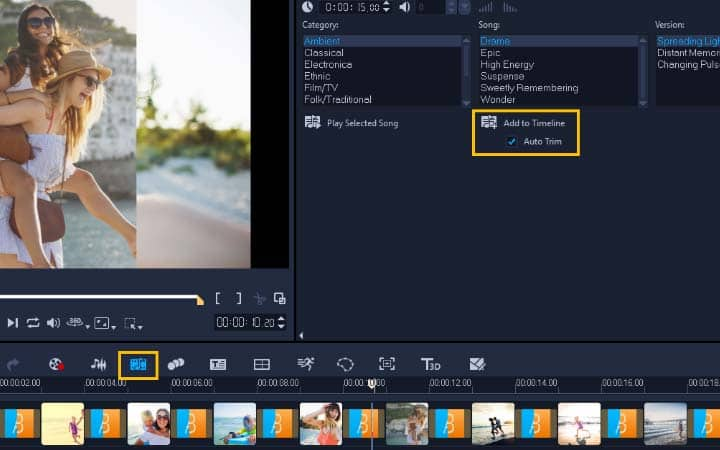 5.

Enable fade effects

If you want to fade the music at the starting or end of your video, click the Fade-out button under Auto Music area. Alternatively, right-click on the audio track in your timeline and select fade in or fade out.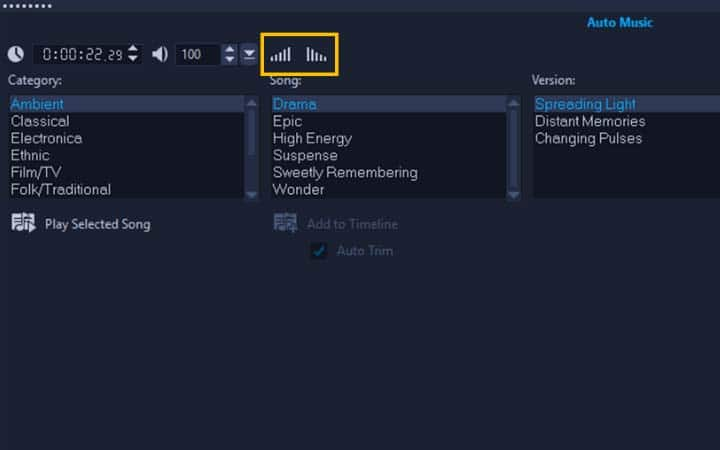 6.

Save and Share

After, you are done with your video, click the export tab and save the video project to a video format on your local drive or upload them directly on Facebook or Youtube.

If you wish to do more to your slideshow, consider using instant project video templates.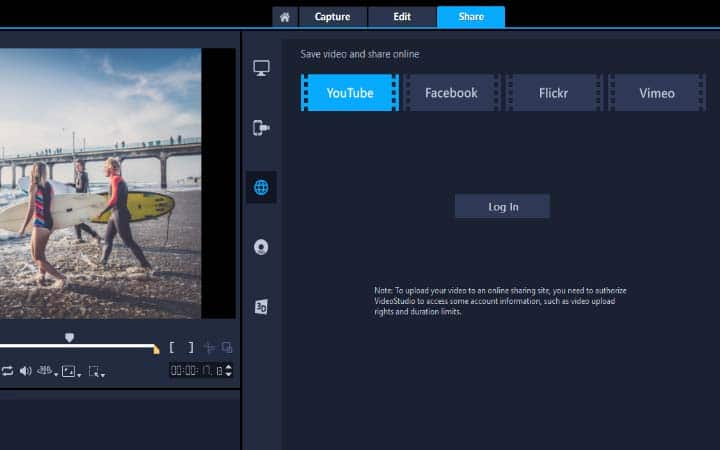 Download VideoStudio and start adding music and pictures to video today