Change Video Aspect Ratio
How To Change Video Aspect Ratio
When creating a video, chances are the aspect ratio will be 16:9 - this is the landscape format of most TV and computer screens. But if for some reason you need to create something a little different - a square video for Instagram maybe, or a vertical video that works better on mobile devices, you can change the aspect ratio in moments. Check the guide below to find out more.
1.

Install VideoStudio

To install a 30-day free trial of VideoStudio video editing software on your PC, download and run the installation file above. Continue following on-screen instructions to complete the setup process.
2.

Add your video

Drag the video on the timeline. After that, you will see a drop-down menu, under the preview pane. From there, you will be able to adjust the video aspect ratio.
3.

Adjust video aspect ratio

Choose your prefered video aspect ratio (16:9, 9:16, 4:3, 2:1 or custom) from the drop-down menu. After selecting the ratio, the projects properties will update automatically. It's exactly what requires in an editing platform to edit portrait videos captured by your phone.
4.

Adjust video resolution

After adjusting the aspect ratio, you can also change your video resolution to suit your desired platform. Go to "Settings" > "Project Properties" and charge the resolution to your liking.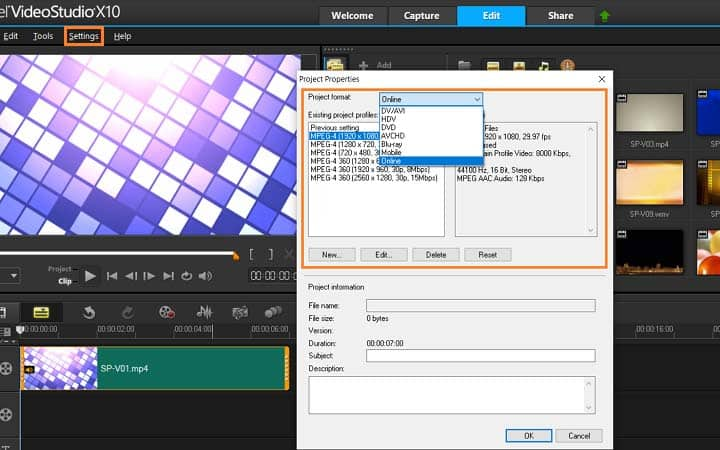 Download VideoStudio and start changing video aspect ratio today