Record Screen
How To Record Screen
When filming a tutorial or a web-based project, shooting it traditionally with a camera may create more problems than it solves. Why not record the screen directly? The screen recording tool built into VideoStudio is ideal for capturing websites and other software without having to worry about filming a dusty screen or not capturing the right detail. Learn how to record a screen with the guide below.
1.

Install VideoStudio

To install a 30-day free trial of VideoStudio video editing software on your PC, download and run the installation file above. Continue following on-screen instructions to complete the setup process.
2.

Run Live Screen Capture

Corel Live Screen Capture comes bundled with VideoStudio as a separate tool. To initiate screen capture, launch Live Screen Capture by clicking the icon placed on the desktop or from the start bar or from the shortcut within VideoStudio.
3.

Specify the area to record

After launching the Live Screen Capture, you can set your desired parameters. First, select the area of your screen to record. By default, the "full screen" is selected. You can also choose an application window that is already open or customize an area manually by adjusting the edges of the frame.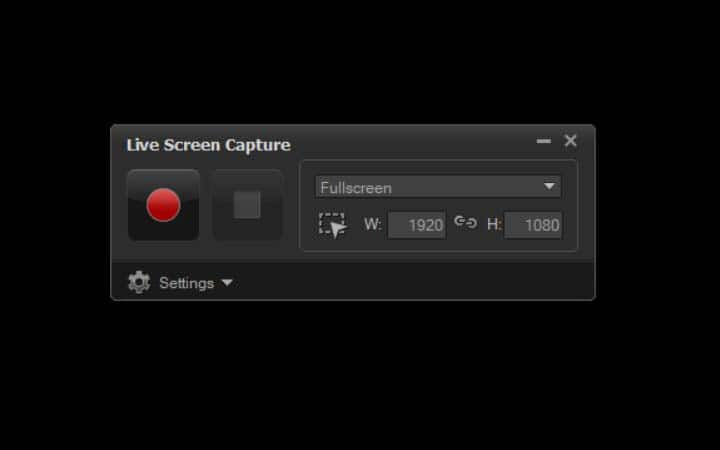 4.

Adjust recording Preferences

The next step is to choose a filename, the directory where you want to save, adjust audio settings, enable mouse click animations and more from the expanded settings menu. The program automatically records both the microphone/voiceover sound + system audio. It's possible to enable/disable one or both and also plug an external microphone. Don't forget to choose the frame rate and file format for your recording.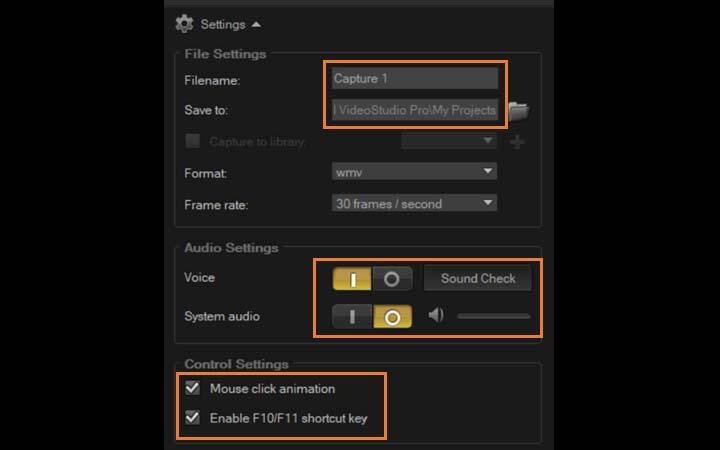 5.

Initiate Screen Recording

Click the red record button to start the Screen Recording. After a countdown, every details inside the selected capture area will be recorded. When you are done press F10 (or Click the STOP button) to finish your recording or F11 to pause/resume the screen capture. The recorded file can be found on your defined folder destination. Later, you can import the file to the VideoStudio timeline and make optional edits to your video like Trim, add titles, background music and more.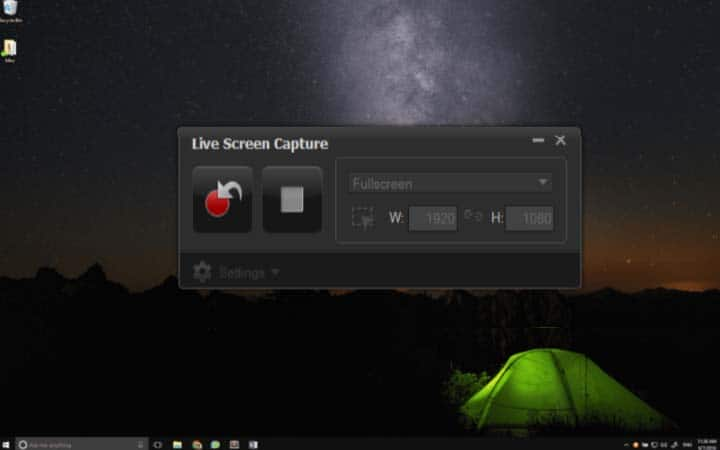 Download VideoStudio and start recording screen today