Add Music To Your Video
How To Add Music To Your Video
Music can make or break a video. Changing the music can completely alter the feel of a film. Not including music at all creates a totally different result. Adding music to a video in VideoStudio is a straightforward process, and will transform your film into a professional, finished piece of work. Read the guide below to learn how to get started.
1.

Install VideoStudio

To install a 30-day free trial of VideoStudio video editing software on your PC, download and run the installation file above. Continue following on-screen instructions to complete the setup process.
2.

Select a soundtrack for your video

Add an audio file on the library and then on the timeline. Also, you can choose from a wide range collection of royalty free music, Videostudio offers. These royalty free soundtracks can be used both personally and commercially. On the Timeline toolbar click the Auto Music icon to access music library. Alternatively, the library can be opened by clicking the ScoreFitter button in the Library Panel. Choose a soundtrack from the different range of options and press Play to preview it. The soundtracks are optimized for automatic adjustment of the length of your video project. Just make sure that "Auto Trim" is enabled before you add the track to your timeline.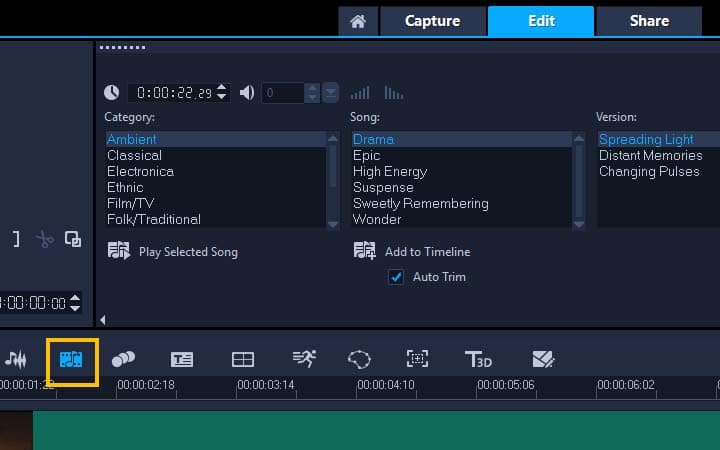 3.

Add selected music to the timeline

After you have chosen a music on the Auto Music library, select the title and click 'Add to Timeline'. The track will be added to a timeline slot. Now, you can move it to a new position on the timeline or trim it by moving the end handles to match the length of the video and audio.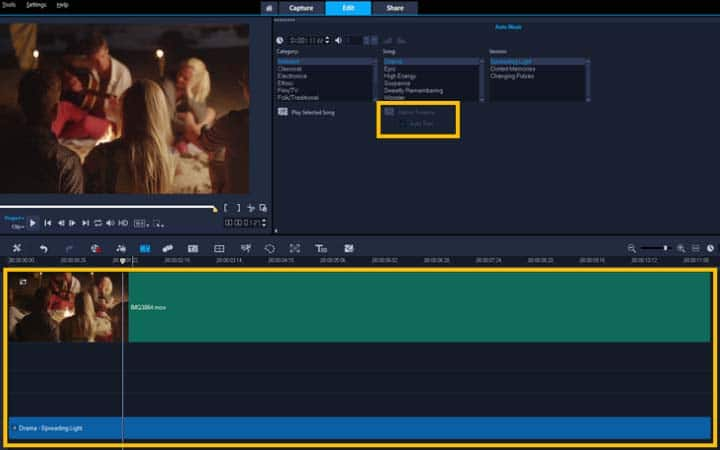 4.

Enable fade effects

Fade the sound at the starting or ending point of the project by clicking the Fade-out button on the Auto Music window. Also, you can right-click on the audio track in your timeline and select fade in or fade out.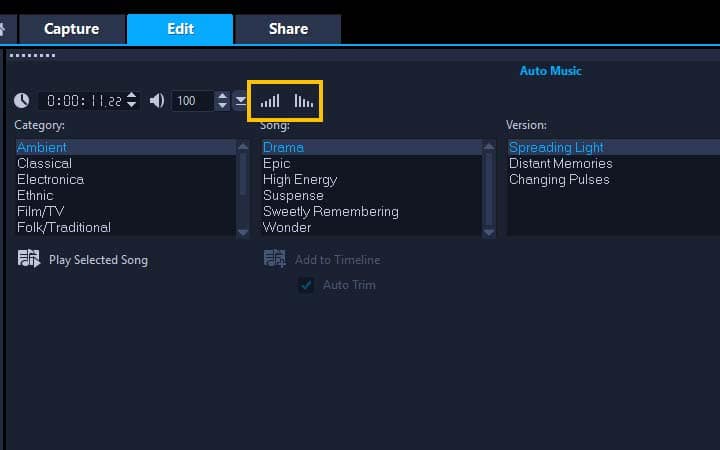 Download VideoStudio and start adding music to video today